Main content starts here, tab to start navigating

Barbecue Season Means Summertime Pies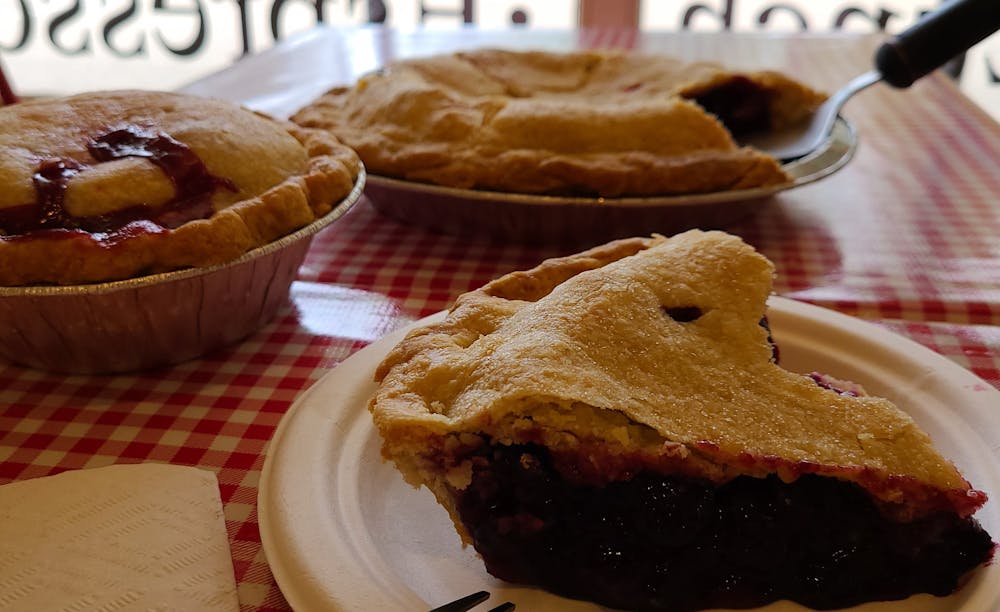 This is such an amazing time of year. Warm days, sunshine galore, and time to spend with family and friends. One of the best ways to celebrate summer is with a delightful picnic or barbeque with those you love. I can smell it now, the scent of burgers on the grill. You can hear the laughter as the kids frolic in the lake, the adults share tall tales, and we watch the dogs play and romp.
It's a perfect way to spend a day. So many delicious things to have. Burgers, steaks, ribs, chicken, salad, deviled eggs, corn on the cob… did I mention potato salad? Growing up, that was a highlight of the event…our mom's potato salad was legendary. It must have contained a little bit of magic… because no matter how hard I try… I can't replicate it. To this day, it sends all kinds of vivid memories just thinking about it.
The other thing that is a highlight of any picnic or barbeque is of course the dessert… it's just not finished till the pie is consumed! There is always room for pie, right?
Some pies are just meant to be at a barbeque, and some, take a little more planning. The tart/sweetness of a double crust berry pie – whether it be Bumbleberry, Raspberry, Cherry, or SOOO many others - are the perfect compliment to those delicious burgers, steaks, and ribs on the grill. The other beautiful thing is that they hold up so beautifully outside. Our double crust pies do not require refrigeration, matter of fact we would encourage you to keep them out of the ice box as that can cause the crust to lose that amazing flakiness that we are so known for! They are a perfect choice.
Other pies are also classic but take a little more planning. Our Double Lemon, Lingonberry Lemon, Pecan, and Cocochoconut should indeed be refrigerated when you get them home, and transported in and kept in a cooler, but they hold up so well! They are tasty choices. Key lime is another that can travel well, but I would encourage you to order it with the whipped cream on the side - makes it so much simpler to keep it tasty!
Cream pies are the things summer dreams are made of, but… they may not be the best choice for an outdoor barbeque. They should be kept refrigerated for sure. Cream pies are simply amazing… but maybe keep them at home and have a slice when you get back? Maybe over a fun evening of cards at the kitchen table!
We hope our pie can be part of your family and friends' memory making. You can hop online at www.stockholmpie.com to order your favorite pie. And don't forget the potato salad!