Main content starts here, tab to start navigating

Dad's Day!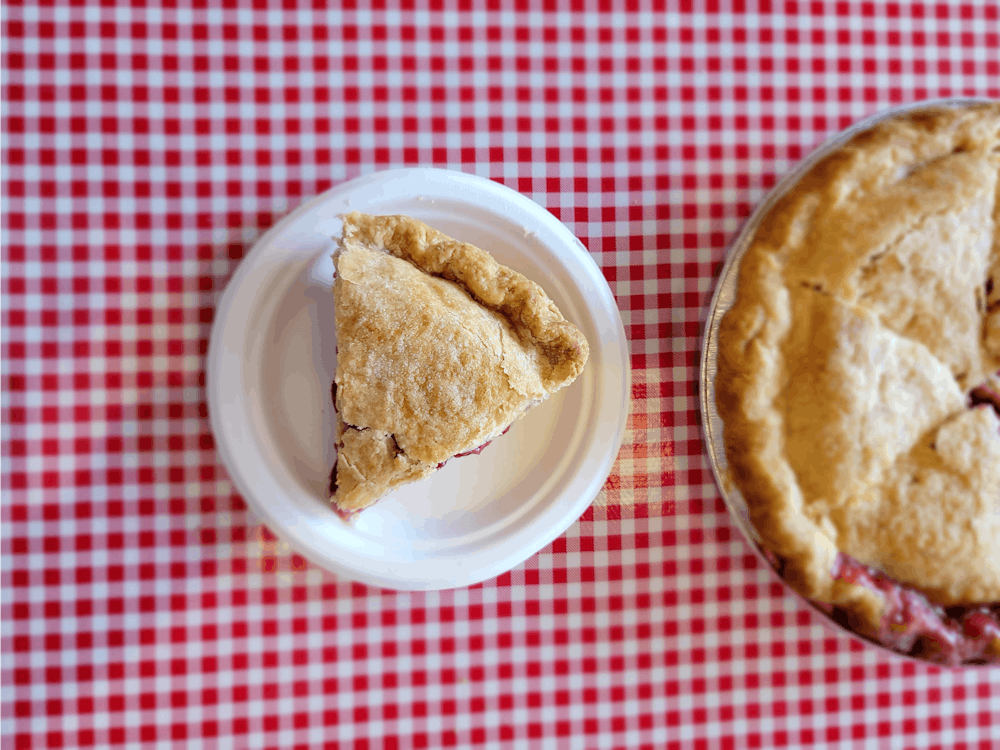 Father's Day is just around the corner. Dads are not easy to shop for it seems, but we think we can help with that. You see, pie is always a favorite with dads of all ages. It might just be one of their favorite things, so you can't go wrong with pie for Father's Day! But of course, not every dad likes the same things. That's why we have some suggestions for the perfect gift! (Yep, we are talking about pie for dad's favorite day!) You can bring him down to Stockholm or Red Wing, either of our locations, pick up a slice or order him a whole pie online just for himself! (We bet he will share.) We can also ship one right to his door to surprise him.
So don't worry, we have something for every dad, no matter what they love!
If dad is a bit old fashioned and kind of traditional, there is a very good chance he will love the Cherry Pie, made with Montmorency cherries, spices, and just the right amount of sweetness. It's a classic.
If dad is a little nutty and heavy on the dad jokes… (boy do we have some of those in our family.) We think that Cocochoconut will fill the bill perfectly. Lots of nuts – both almonds and pecans, three kinds of chocolate, and coconut in that famous crust. And while you're there check out the "aint no bad joke like a dad joke" socks in our General Store!
If dad loves to travel, then take him north of the border with a special-order Canadian Maple pie – rich maple syrup custard ringed with maple infused homemade whipped cream, that will be a hit for sure ya know. Or take him down south, to the tip of the keys with a Key Lime Pie- deeply limey and creamy in a classic graham cracker crust.
If dad is a big fan of breakfast or brunch, treat him to an Apple Sausage Quiche! Filled with hand sliced apples, delectable sausage, eggs, cheese, and spices in that oh-so-awesome crust. Stop in and get him his own personal slice or order him a whole quiche online!
If you really want to impress him, you can always order a take and bake pie online, bake it at home and just tell him you made it just for him! He will love you for it, and we won't tell….
No matter what pie, dad is gonna love it. Love him up big time this year for Father's Day, cause you know "Pie =Love". No doubt about it.