Main content starts here, tab to start navigating

Flights, Pairings, and Special Events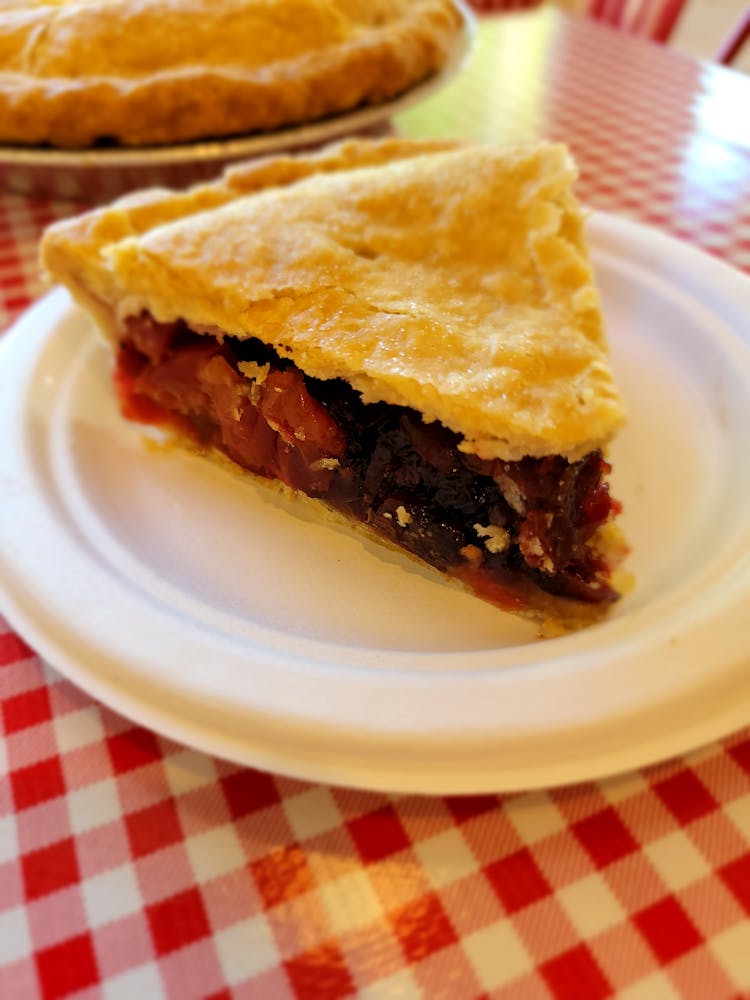 Flights, Pairings, and Special Events
This is such an incredibly fun time of year here at Stockholm Pie. We love seeing all the happy faces of folks coming into the shops, many returning and many for the first time!
Things are never boring around here, and always tasty, very very tasty. This year brings the new Marketplace shop to the glorious old building where the Pie Shop lives. It's chock full of the best of Wisconsin. Lots of treats, foods, cheeses, fun gifts, and wine and beer – all of it from the great state of Wisconsin! Feature wines and craft beers from all over the state.
Upstairs we are having a grand old time with our special event space – The Stockholm Opera Hall Event Center. Lots of delightful parties and dinners going on up there for folks who have rented the beautiful space. But the most fun for us is the special events that the Pie Shop is doing in the Hall.
These events come in all shapes and sizes. Our sold-out Mothers/Daughters and Others Tea in May is one example of the fun going on. We are also hosting a series of themed pie flights, like our recent Decadent Chocolate Lovers Flight – five slices of pure heaven, and a regular schedule of super fun and tasty events that bring the new Marketplace and the Opera Hall together thru special tasting events that pair Wisconsin craft brews and wines with our famous pies, so much fun and so totally delicious!
Our upcoming Tastings, Pairings, and special events are delightful! See what is in store for May and June!
May 7th: Mother/Daughter and Others Tea: Sold out.
May 28th: All American Pie Flight: A tribute to all those who sacrificed their lives for our Country. A tasting of the top 5 pies in America: Apple, Blueberry, Cherry, Pumpkin &; Pecan.
June 11th: A Mixed Pairing: Craft Brews & Wine with curated pie slices. Enjoy two Wisconsin craft brews and two Wisconsin Wines expertly curated with four different slices of our award-winning pies.
June 17th: Father/Daughter and Others Dance. Dance to the sounds of the 1940s while enjoying treats, sweets, punch, and other beverages. Celebrate the dads in your life!
Full Details on our website or on our Facebook events page as events are finalized. Keep an eye out for July & August events soon!
We would love to see your sweet faces here for pie, lunch, Wisconsin-made delights, fun gifts, and charming events!