Main content starts here, tab to start navigating

Gluten-Free Pies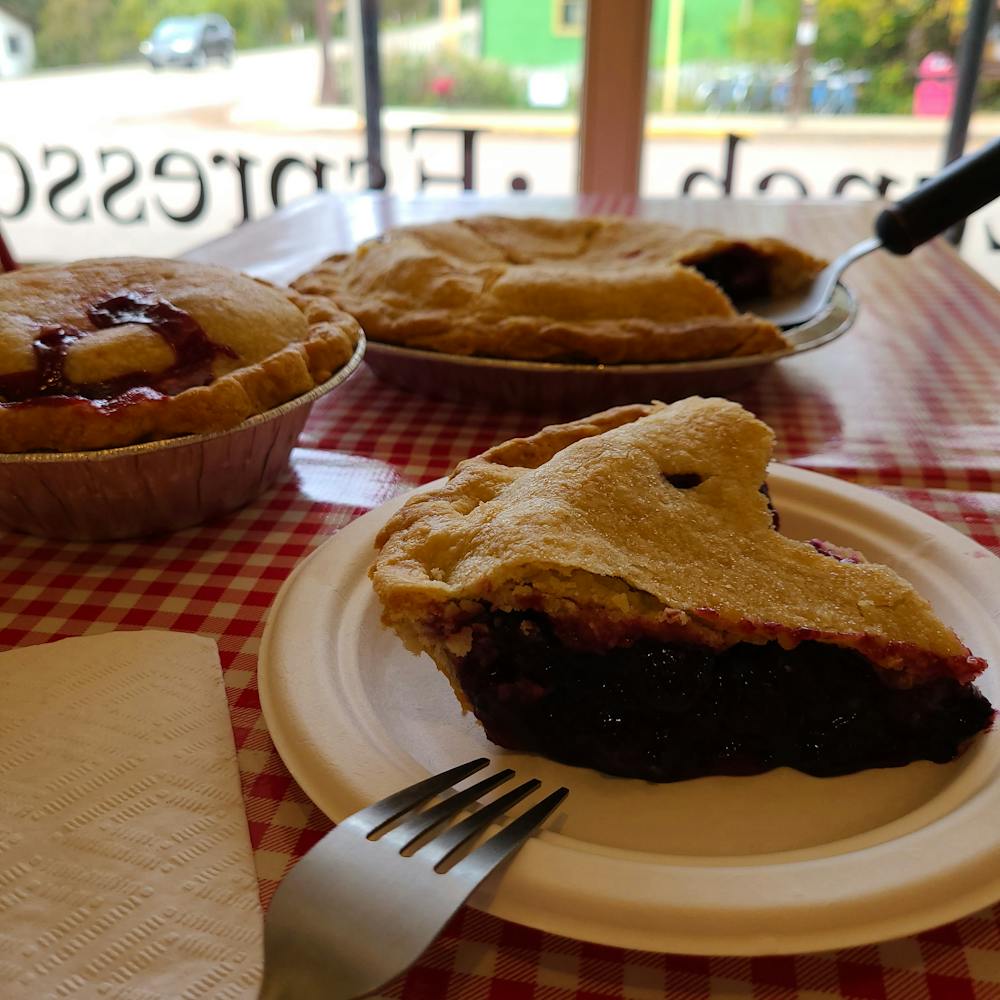 Gluten-Free Pie
Stockholm Pie Company offers a variety of gluten-free pies, including most of your favorites. Their gluten-free pie crust is made with a special blend of gluten-free flours and crafted in a pre-cleaned kitchen to help with possible cross-contamination. It is then filled with fresh fruit and spices, and baked to perfection. Stockholm Pie Company's gluten-free pies are a delicious and satisfying option for those with dietary restrictions. Some of the gluten-free pie flavors that Stockholm Pie Company offers include:


Apple
Blueberry
Cherry
Peach
Pumpkin
Pecan


Just about anything we make can be crafted for you as gluten-free.

Stockholm Pie Company's gluten-free pies are made with the same care and attention to detail as their traditional pies. The pies are baked fresh daily and are available by special order and do require a 72-hour lead time.

If you are looking for a delicious and gluten-free pie, Stockholm Pie Company is a great option. Their pies are sure to please even the most discerning pie lover.

Here are some reviews of Stockholm Pie Company's gluten-free pies:

"I was so happy to find a gluten-free pie that actually tasted good! The crust was flaky and the filling was delicious. I will definitely be back for more."

"I'm not gluten-free, but I love trying new things. I ordered the gluten-free pie from Stockholm Pie Company, and I was so impressed! The crust was perfectly flaky, and the filling was so flavorful. I would definitely order this pie again."

"I'm gluten-free, and I'm always on the lookout for good gluten-free pies. I was so happy to find Stockholm Pie Company! Their gluten-free pie is delicious. The crust is flaky and flavorful, and the filling is sweet and tart. I would definitely recommend this pie to anyone."

Not only does Stockholm Pie offer gluten-free pies, we have a complete section of gluten-free treats and snacks in our Marketplace store next door!