Main content starts here, tab to start navigating

Breaking News: PUMPKIN TAKES OVER THE WORLD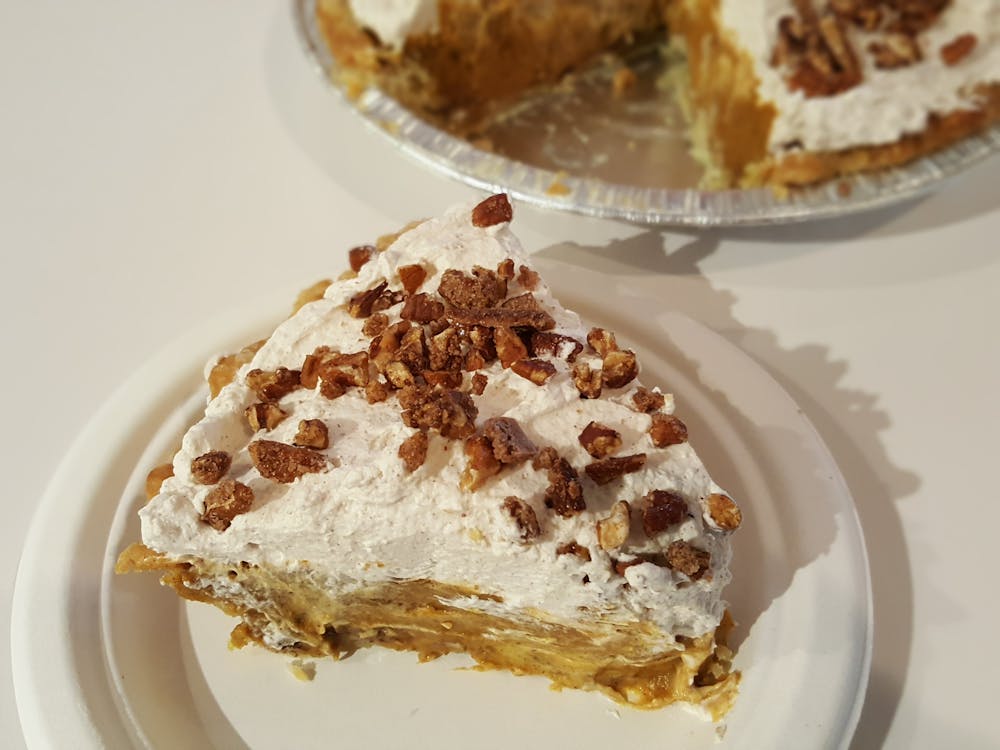 It's that special time of year when Menards and Walmart are putting up their Christmas decorations…. And the rest of us are in the mood for something other than inflatable Santas.
It's sweatshirt weather, it's bonfire weather it's PUMPKIN weather!
We are not talking some faux pumpkin spice here, we are talking pumpkin, real pumpkin – the stuff that comes from the inside of a big round orange fruit.
There is something magical about what happens when those pieces of pumpkin meld with just the right spices. Seriously magical!
Then the debate starts. Purists vs progressive pumpkin eaters. Whipped cream vs ice cream. So many conversations need to be had. There are those that believe that a pumpkin pie should be just that. Just pumpkin, classic, flavorful, and creamy. Others want some additional interest added to their pumpkin pie. We are here for you. Both of you.
Our Classic Pumpkin pie is indeed a classic. Just the right spices, creamy and delicious. Put that in our famous crust and there is that magic we were talking about. Then, there is this… Pumpkin Pecan combines two of the holidays' most popular pies - pecan and pumpkin. A traditional pecan filling tops a layer of pumpkin and spices in our golden flaky crust. Well, some feel we should just leave it well enough alone from there… but. No. Pumpkin Cream Cheese is our classic pumpkin filling with a layer of cream cheese and covered with a streusel topping made with brown sugar, flour, butter, and pecans. As we get closer to the Holiday season, there is even an Egg Nog Pumpkin version….
That being said, we actually do have a Pumpkin Pie Latte on the menu, whipped cream and all.
So, put on the plaid jacket, or your hoodie and head on in for some pumpkin heavenliness.