Main content starts here, tab to start navigating

Thanksgiving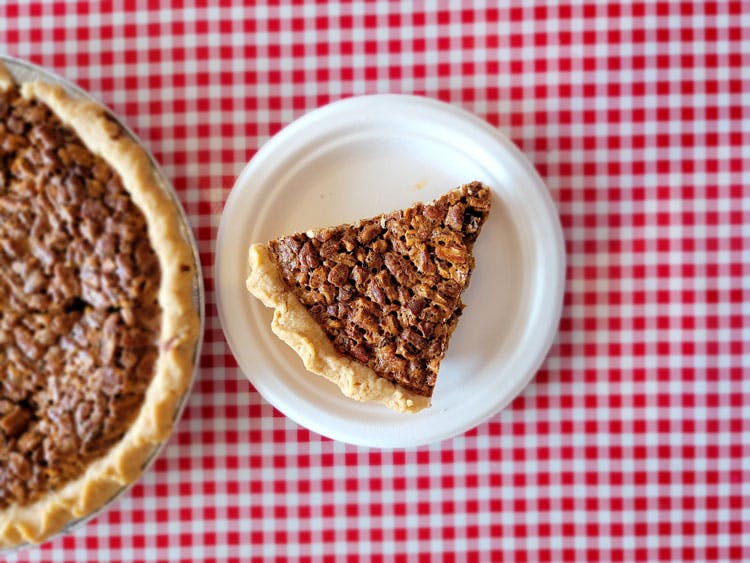 Thanksgiving is almost upon us. It is one of those quintessential American festivities. We all gather, spend time with family and friends and eat.

Oh boy, we eat.

The meal that day can vary by region, but some things appear to be sacred. Turkey, that's one of them – be it roasted, fried, or barbequed, it is a staple. Along with that dressing or stuffing makes most lists – it can be made with cornbread and jalapenos, filled with oysters and crab, or succulent with sage and sausage. Cranberry, one of the most American of berries is also a popular, nostalgic side dish to go with your meal. In our neck of the woods, you will likely see a green bean casserole or a delectable wild rice dish.

But almost without fail you will find one very important element to the meal. Pie, yep… Pie. Lots of folks swear by a classic pumpkin pie, laden with whipped cream – that is so very good. Others rely on the classic pecan pie – sweet and nutty, rich and delicious. But wait, there is more! So many more...

How about a Double Lemon or Lingonberry Lemon pie? The tart/sweet balance of these pies is a perfect complement to the rich foods of thanksgiving.

You can go decedent too – how about Cocochonut – kind of like a giant 7-layer bar, but even better. One of our new favorites is our Apple Butter pie – think pumpkin but made with apple butter with bourbon cinnamon whipped cream… oh my.

Or you can just get all the tradition built into one pie – how about Pumpkin Pecan? Yep, all in one place, one really delicious place.

No matter what pie you want to celebrate with, we would love to make it for you! Just hop online to www.stockholmpie.com and order, or give us a call at 715-442-5505 for that old fashioned hands on, speak to a person thing. Either way, we will have an amazing pie ready for you to pick up on Wednesday the 23rd, but HURRY, the deadline to order is November 15th!